Cutting edge point of care technology
HemoScreen™
Antipsychotic Drug Monitoring
MyCare INSITE™
The only point-of-care analyser that accurately measures the most commonly prescribed antipsychotic drugs in <7 minutes.
MyCare provides greater clarity on the causes of treatment failure (i.e adherence, drug resistance, drug-drug-interactions and drug metabolism) and may help distinguish medication non-response from lack of adherence. This information may help you establish the right medication at the right dose more quickly than you would based solely on patient self-report.
The world's
FIRST
antipsychotic drug analyzer
<7 minutes from test to result
Results from a drop of blood
The test takes less than 7 minutes and can be performed by virtually anyone.
It includes 4 simple steps: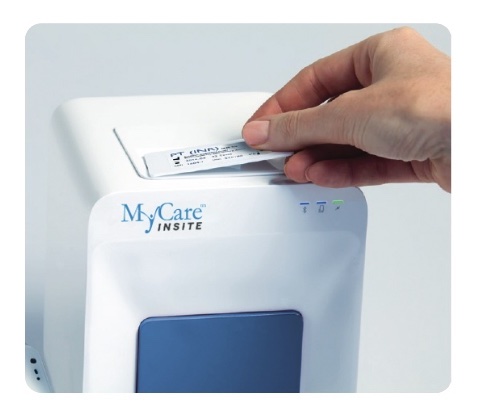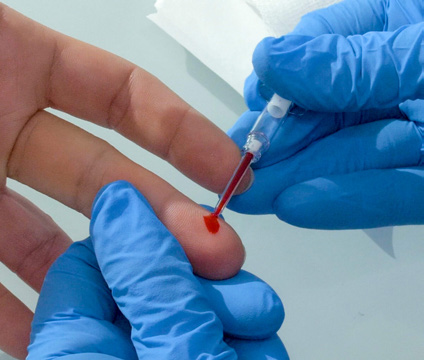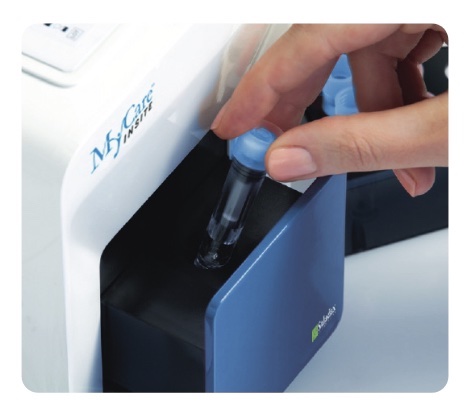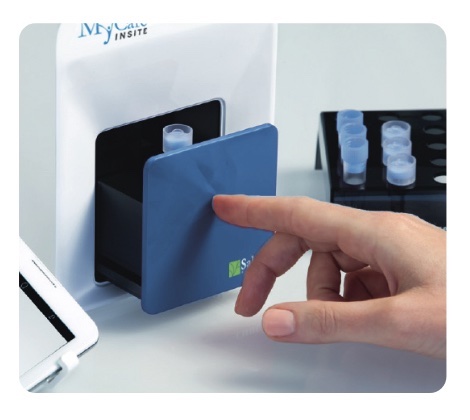 4   Close the door – done!
Quantitative Antipsychotic Blood Levels at the Point of Care.
The Insite's simplicity of operations, it's compact design and rapid actionable results improves the accessibility and clinical benefits of anti-psychotic blood levels.
Measuring drug levels with the patient allows for meaningful conversations with the patient/family, increases confidence in dose adjustment and allows for monitoring treatment response.
MyCare INSITE Test menu includes:
Clozapine*
Total Arpiprazole*
Risperidone/Paliperidone
Quetiapine
Olanzapine
*CE Marked
Provides objective data that can:

Facilitiate communication between clinician and patient (along with full clinical assesment)
Provide important insights to help clinicians differentiate a lack of efficacy from a lack of adherence
give clinicians object evidence for confidence in their clinical decitions

Facilitate effective patient management
Easy to use with only minimal training requirements

Small footprint saves valuable laboratory space

Lab quality results

Reliable point of care testing reduces overall costs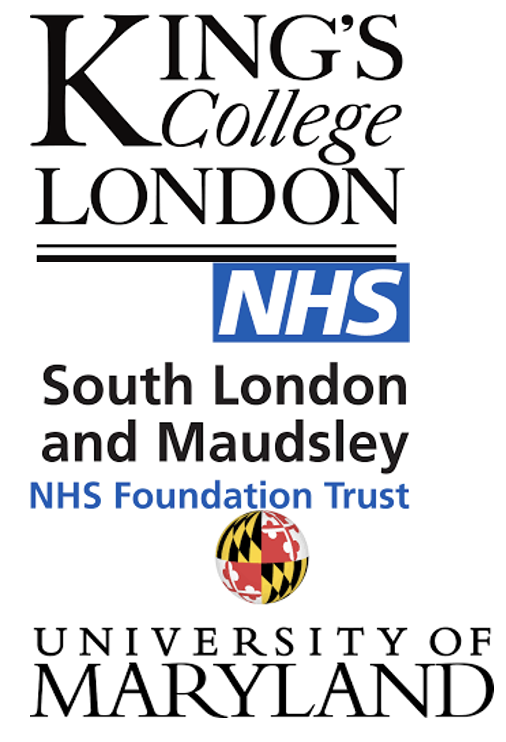 Relevant Clozapine Blood Levels Using a Point of Care Test (POCT)
Kings College London, University of Maryland,  SLAM NHS 
Read more